Good Morning, Buttons!
I've been meaning to start this blog for awhile now, but so many ideas run through my head that it's hard to figure out where to start!
This blog is going to be a little bit of everything:
sewing
thrifting
vintage style and fashion
my personal style and shopping
vintage sewing patterns and fabric
projects and customer orders
photo shoots and events
...anything I want to share with my Buttons!
So here's a little about me...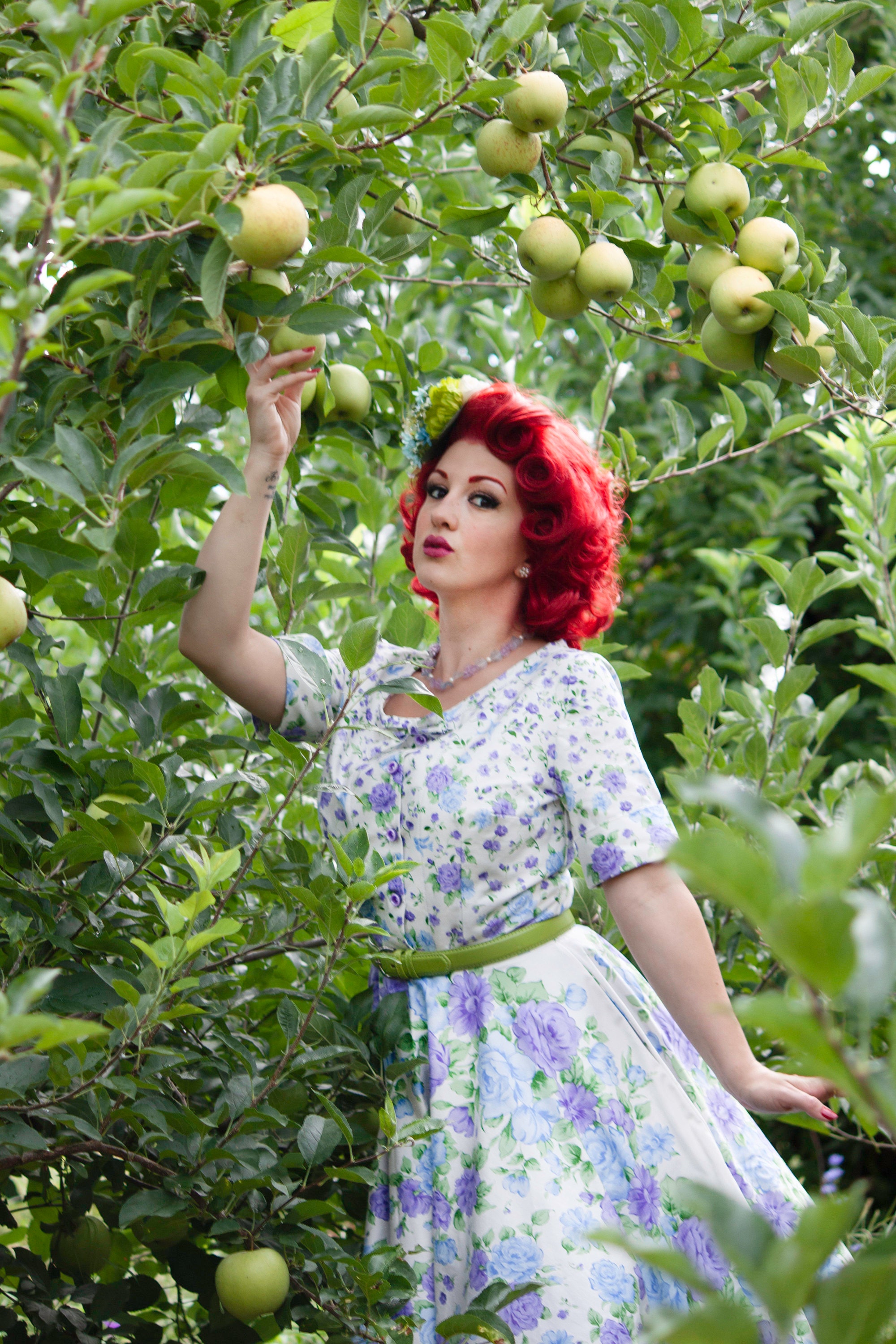 I am Miss Clara Button!
I am a dressmaker by trade and specialize in retro clothing and vintage reproductions. I probably own over 1,000 patterns, many of them vintage. I love using vintage fabrics and notions as well. I typically use modern sewing techniques and finishes, as I want people to be pulling Button Button Retro clothing out of attics 80 years from now!
I post pictures and updates on my Button Button Retro facebook page and instagram. I also love to see you in your BBR so be sure to tag me!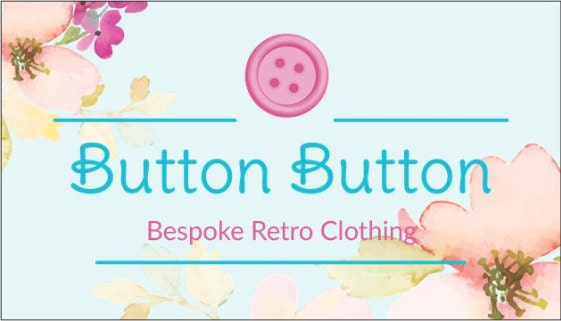 I am a pinup model and member of international pinup group The Luscious Ladies, who also have an Instagram.  I also post on my Instagram and Facebook Fan Page. I suffer from a chronic illness called endometriosis, and am trying to manage it with healthy living so you may see some of my endo journey as well. I am a pescatarian, gluten-free, don't drink, and take SO many vitamins...I'm extremely open about it so feel free to ask me any questions! 
In May 2019, I relocated from Long Island, NY to Roanoke, VA with my 6 year old daughter Little Button. She is my little sidekick and often comes with me to shoots and events. 
Naturally, have lots of matching oufits!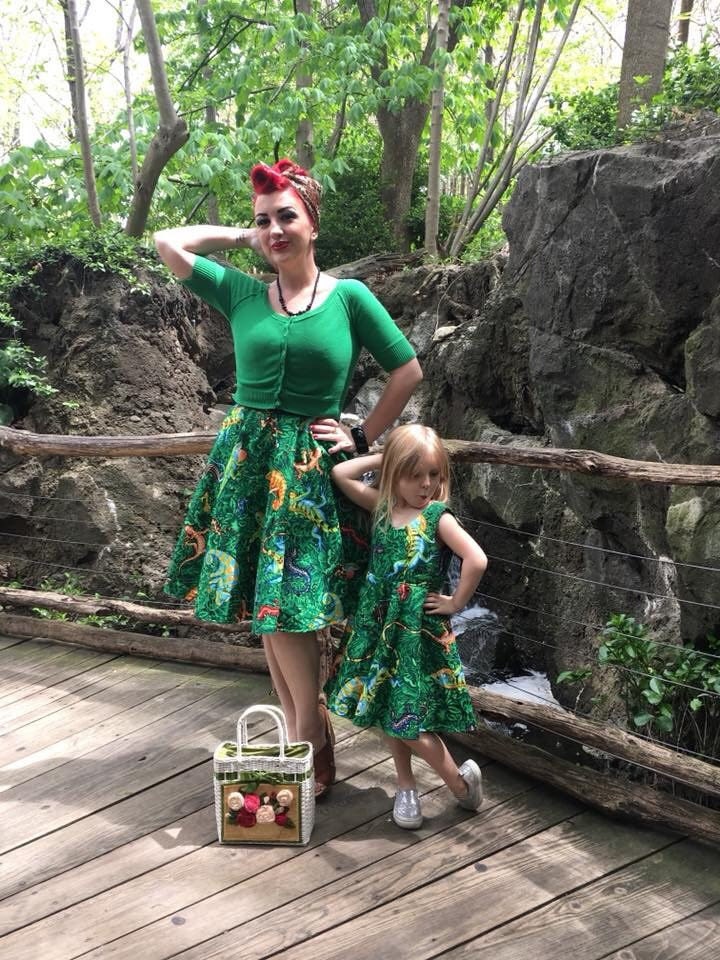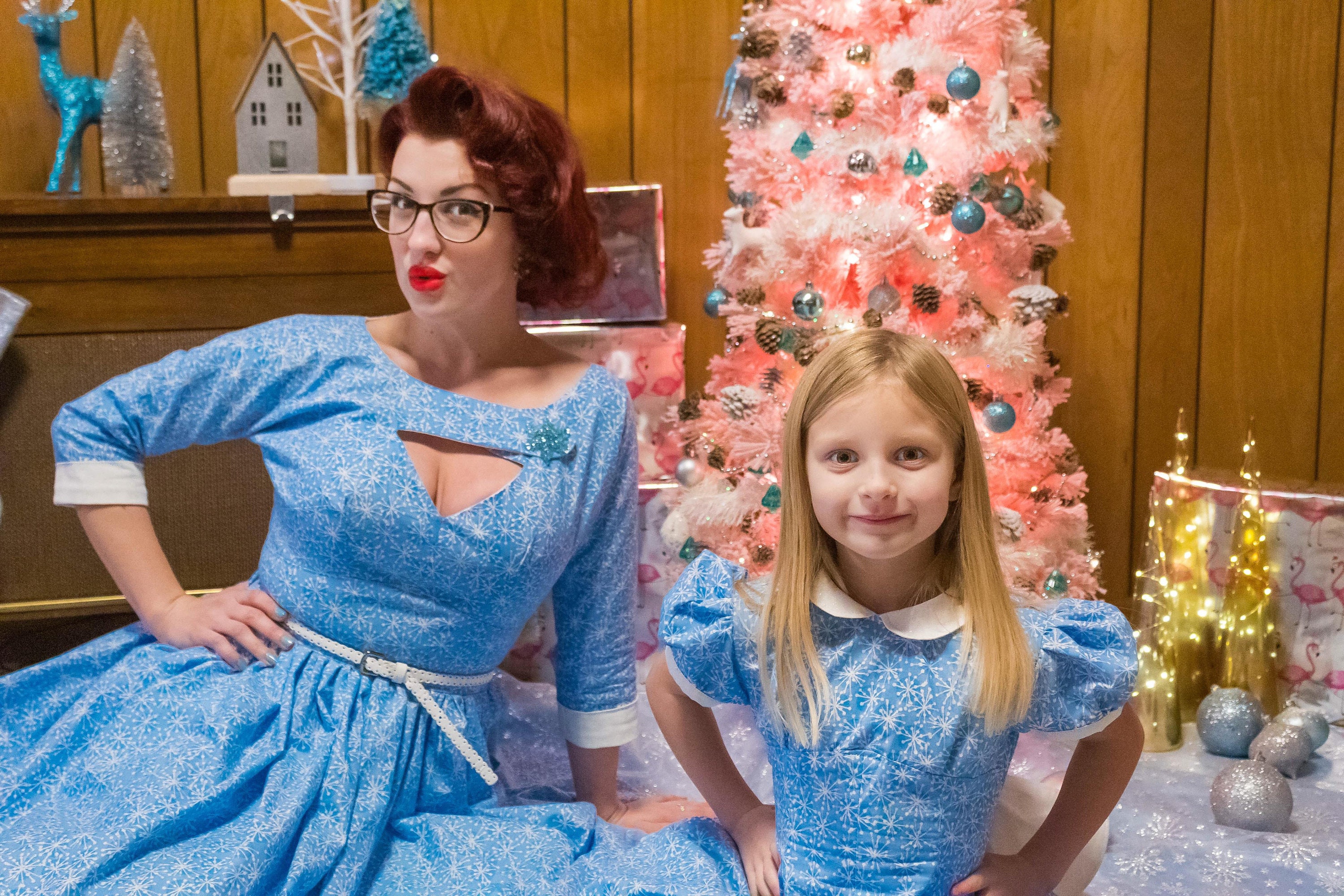 My Little Button is a very clever, very creative little girl with ADHD who loves reading, arts & crafts, and playing outside. It presents some challenges, but we are working very hard to create the best educational and home environment for her. :)
You'll see some of my thrifting finds like these adorable vintage hats...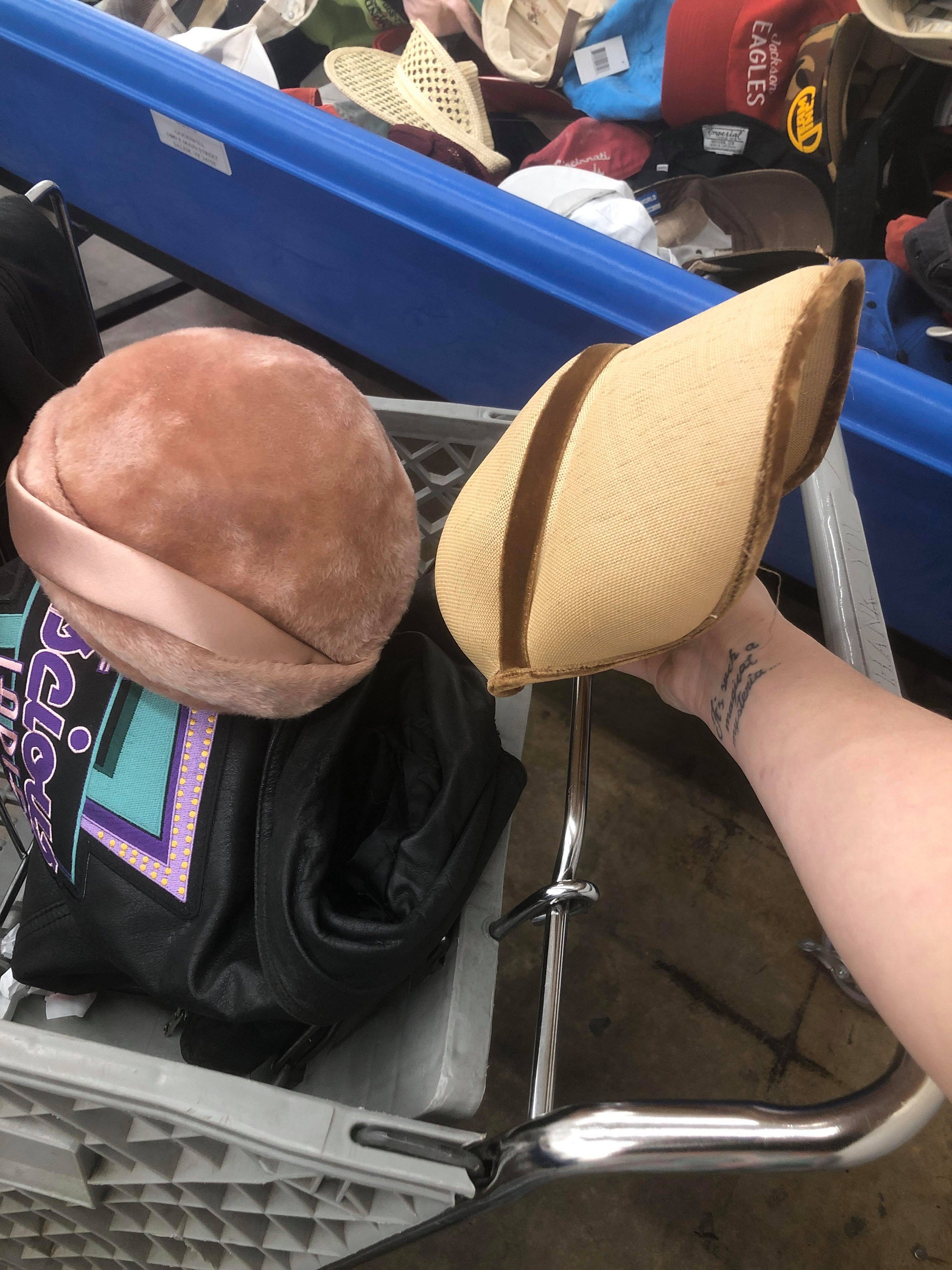 ...products I use like this awesome FlickStick winged eyeliner pens...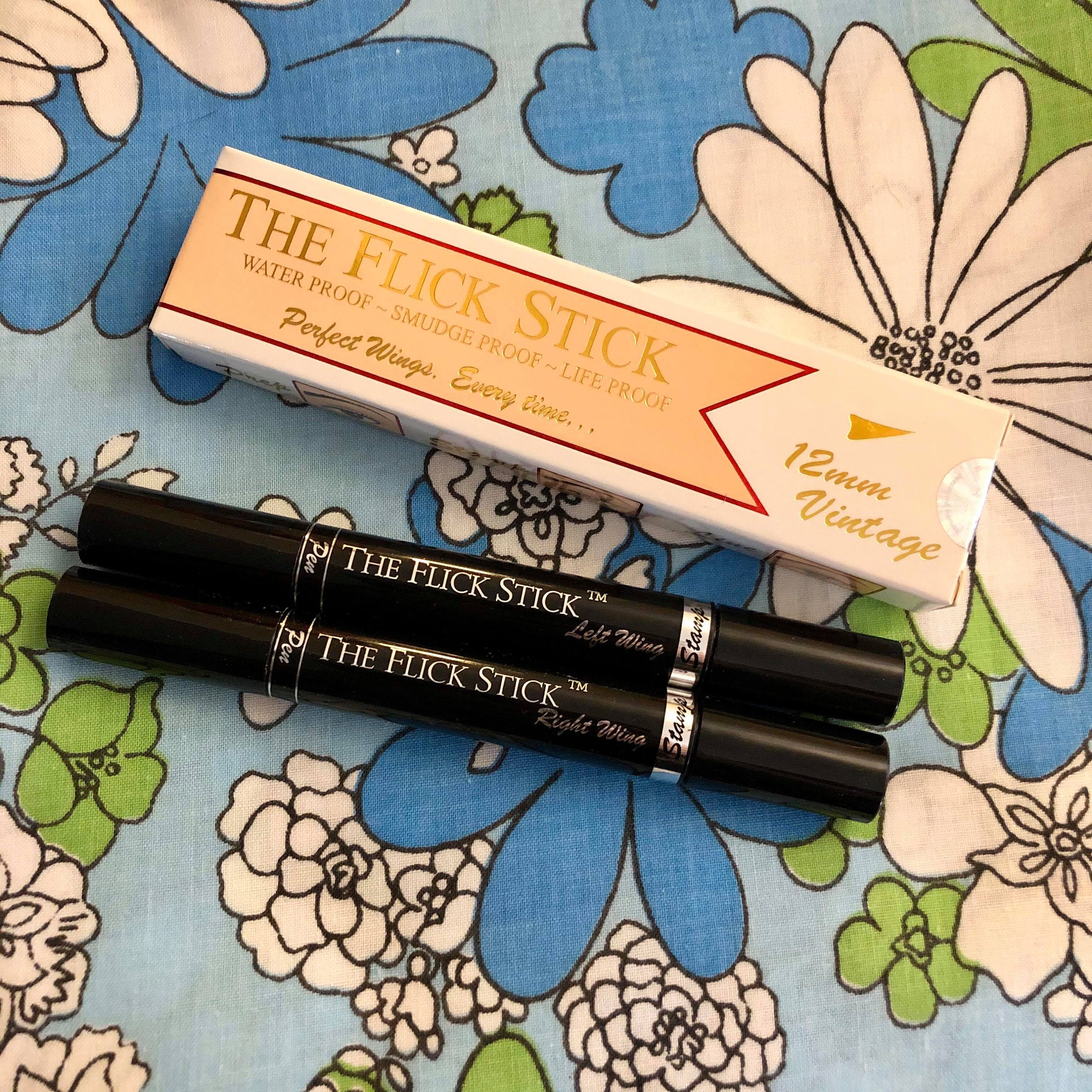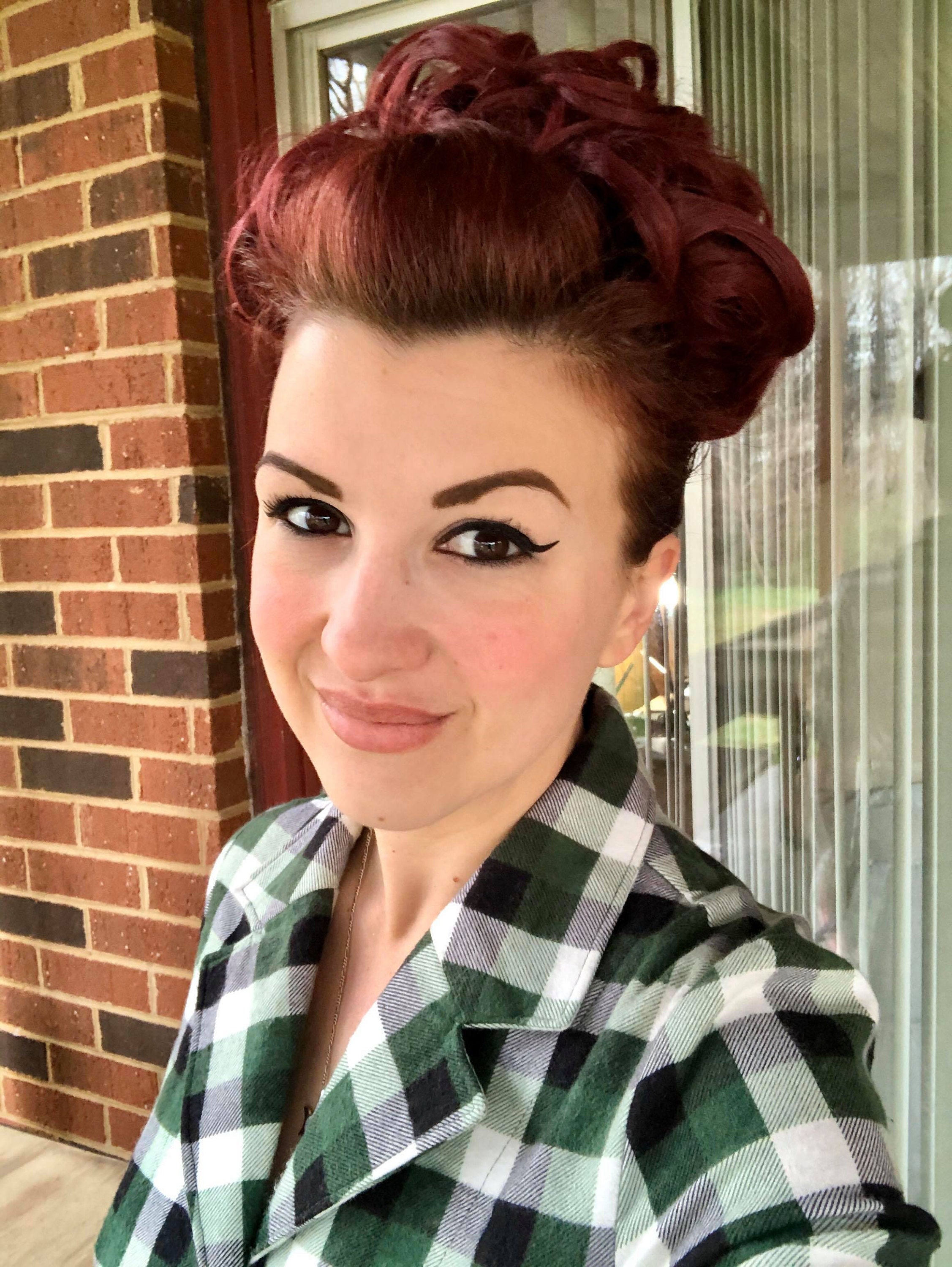 ...and probably some pictures of my sassy Little Button wearing her Button Button Retro!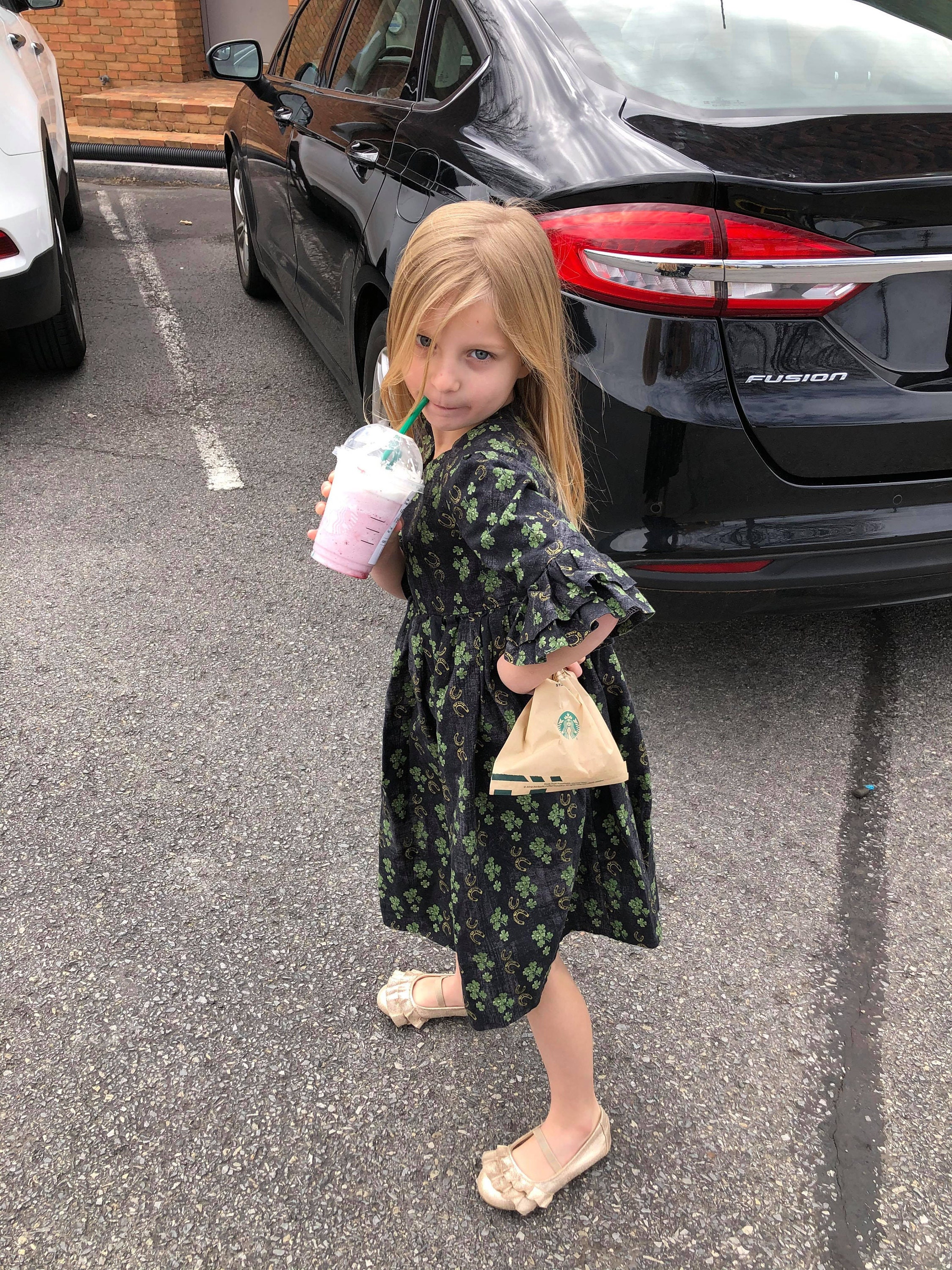 If there's something you'd love to see or hear about from me, definitely drop a comment and let me know!
Welcome to my world, Buttons! 
XOXO
Clara